Image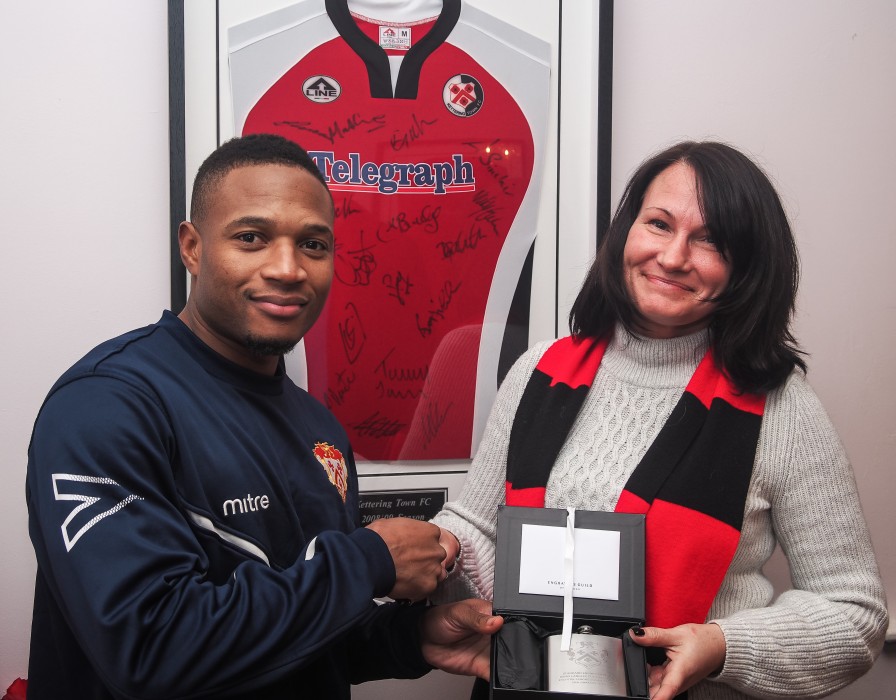 On Saturday 13 January Standard were the Match Sponsors for Kettering Town's Southern League Premier fixture with Kings Langley FC.  Six of us made our way to the bar for a drink ahead of taking our place in the sponsor's lounge for more drinks, some wonderfully non-work banter and a warming meal.  As part of the sponsorship package we had the Kettering Town Manager, Marcus Law in for a chat ahead of the game itself. 
The two of us that actually go every week had plenty of questions and reminisces, whilst the others watched on, amused.  Marcus divided his time between bigging up his achievements this season (we are doing well - 2nd in the league), slagging off some of our more outlandishly critical fans (we are doing badly as we are only 2nd in the league...) and trying to interest us in putting solar panels on the roof of our factory!
We took our seats for the first half of the game and watched almost 45 minutes of complete Kettering domination, but, crucially, only one goal to show for their efforts.
At half-time, it was back to the lounge for dessert and warming cups of tea.  Our MD found the lounge sufficiently warm and comfy to forego returning to the outside for the second half.  It was cold, and he really hadn't dressed sufficient to the task.
Kettering's failure to fill their boots whilst pummelling Kings Langley came back to haunt them as the visitors grabbed a 92 minutes equaliser, cruelly via an own goal.  Cue much gnashing of teeth, on both pitch and terraces.
We were soon back in the lounge, continuing to imbibe, and waiting for the player we had nominated as Man of the Match to come and see us, to get a bottle of Champagne and present us with a memento of the day in the form of a specially engraved hip flask.  Unfortunately, by the time the player, goalscorer Aaron O'Connor joined us, after a protracted team-rollicking from our furious Manager, half of the sponsors had left.  Those of us who remained pushed our Stores person, Eve forward to do the honours (much to her horror!)
As ever, with football, it was a good day, ruined only by the result; had the Poppies held on just 90 more seconds, they would have finished the day top of the League.  Hey ho.  Back to the terraces next game and attend as a normal punter again.....
List Snippet
On Saturday 13 January Standard were the Match Sponsors for Kettering Town's Southern League Premier fixture with Kings Langley FC