Image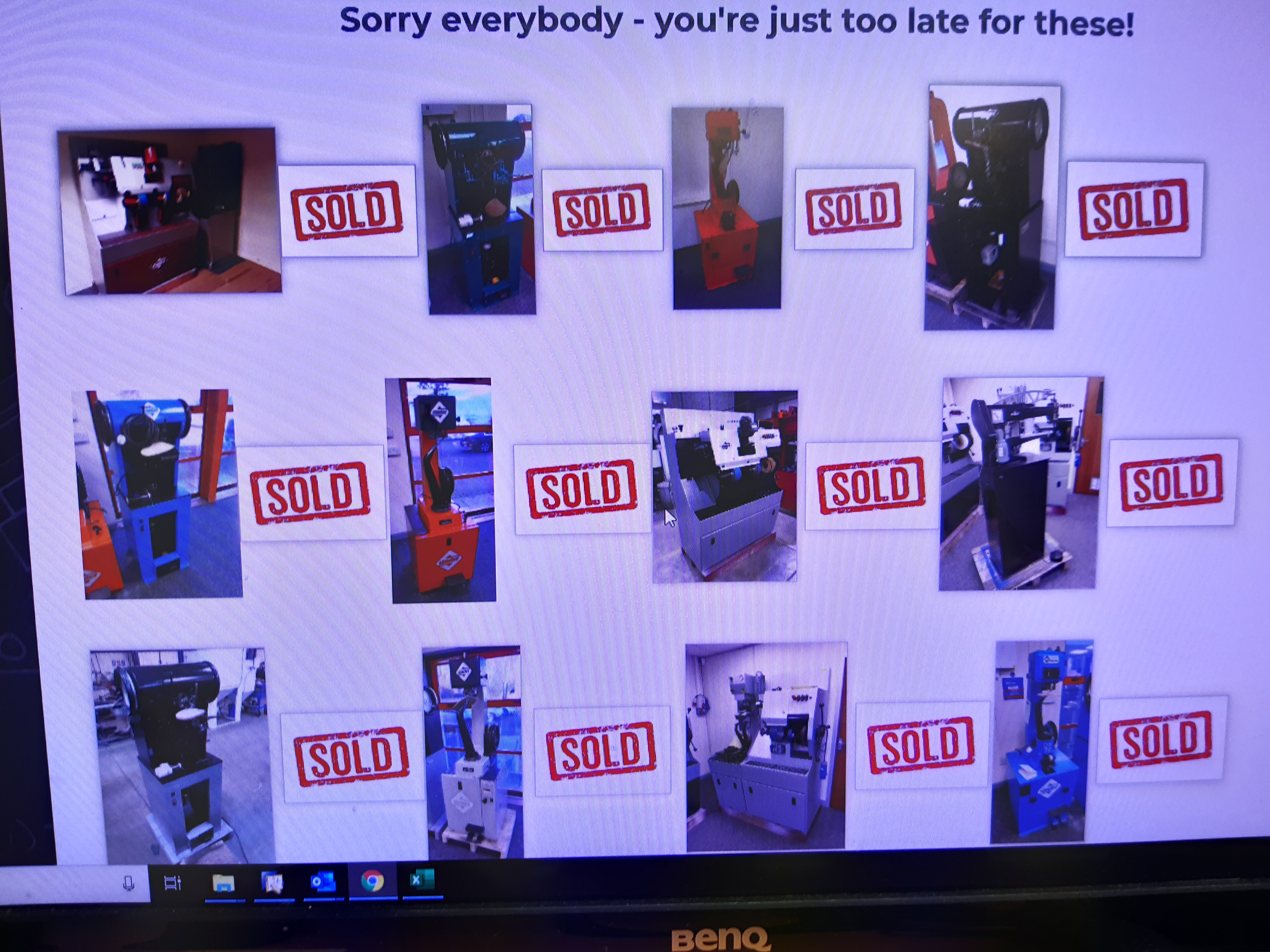 Well, we've been utterly overwhelmed by the interest shown in the reconditioned and secondhand kit we've recently started selling on our website.
Keep checking back as we are updating all of the time.  Please don't hesitate if you see something that you fancy, as this kit doesn't hang around long.  And why would it?  Bargain prices, backed by Standard's know how.  An unbeatable combination!
List Snippet
Standard's Offer Machines continue to sell!