Image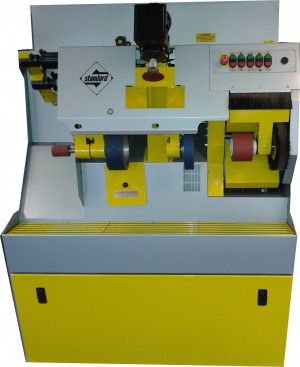 In the Autumn edition of Cutting Edge we have advertised some great offers on new, bespoke finishers
Up to 2K trade-in
Delivery included FREE in Mainland UK
This is for equipment we build to your specifications.  VAT would be extra at the standard rate.
It is worth noting that the maximum trade-in would be for equipment we can see a value in for the recondiitoned market (preferrably a Model 710 or 700). 
We've made no secret of the fact that there are a lot of machines out there that are no longer supportable.  We don't have parts for them.  We can't fully recondition them and offer back to the market.  Consequently we won't offer top dollar for these, but SPEAK TO US.  We will offer something!
The free delivery makes a few assumptions too - namely we can gain reasonable access to the location.  If you are setting up a shop called "12th Floor Cobbler" we may need to have a further conversation!
Call us on 01536 486 107
List Snippet
In the Autumn edition of Cutting Edge we have advertised some great offers on new, bespoke finishers