Image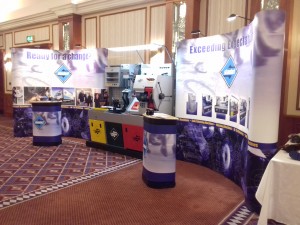 A big thank you to all who came to see us at yesterday's Exhibition.  Speaking to customers, old and new, kept us going when the length of the event threatened to tire out us desk-bound-Johnnies!
Not an enormous turn-out, it must be said, but what was lacked in quantity, was made up for with quality of visitors!
We will be working through orders and quotes over the next few days, so keep an eye on your inboxes.  If you've not heard from us by Friday, please let us know.
List Snippet
A big thank you to all who came to see us at yesterday's Exhibition